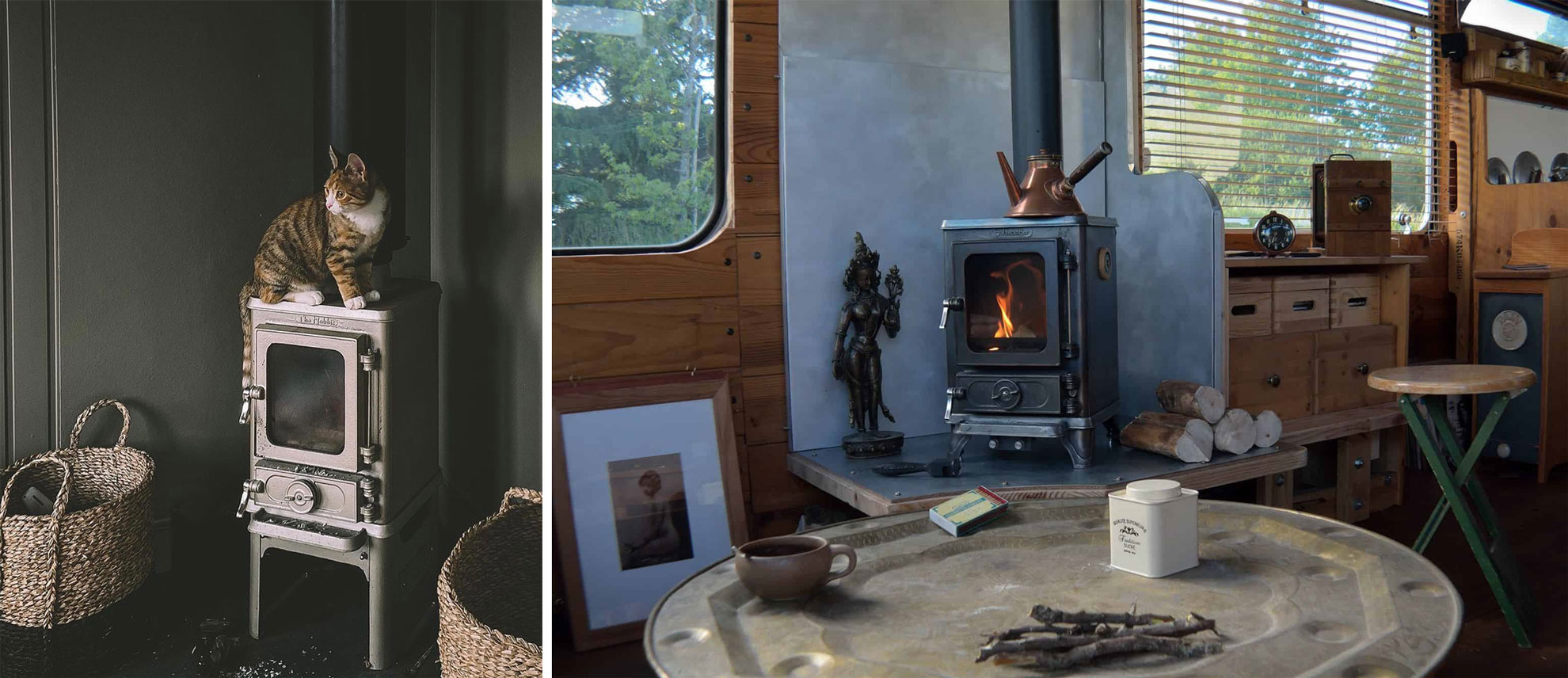 Whether it's shepherd's huts, glamping pods, campervan conversions, horse boxes, sheds, bell tents, luxury cabins, summer houses, workshops, retreats, yurts, garden rooms, caravans, or canal boats. The tiny Eco Design Salamander Stove stove fits perfectly into all kinds of nooks and crannies providing light and warmth to your space. This small cast iron multifuel stove can burn wood, coal or eco logs. It has been specially designed to fit small household fireplaces to avoid removing original Victorian and Edwardian tiles. The compact size allows for ornate period features of older cast iron fire surrounds to be retained, where larger stoves just wouldn't fit.
Eco Design Ready
The little nature friendly wood stove is independently tested, certified, and approved to the new more stringent eco design standards that came into effect on the 1st of January 2022. It has an efficiency of over 80% and releases far fewer particulate and gas emissions into the air making it a much more environmentally friendly source of heat. Its higher efficiency also means that you will have more heat going into the room, so your stove will have lower overall operational costs. The excellent enhanced performance combined with the traditional and elegant style has led these superb little stoves to be found in a wide range of small spaces.
About the Eco Design Salamander Stove
The Eco Design Salamander Stove is a 4kw matt black stove and comes with a five-year warranty. It has pre-heated tertiary air intake and pre-heated secondary combustion technology. The new air system arrangement also means that all the air controls are at the front of the stove. This is very useful if you are installing your stove into a particularly tight space. It can be customised with your own choice of colours. Each part of the stove can be painted in a wide range of different colours, giving you complete freedom over the character of your tiny stove. The dimensions are 302mm wide, 272mm deep and 465mm high. You can also add to your stove with the following options: log store, coal bars, brass fittings, direct air intake or gallery rail.